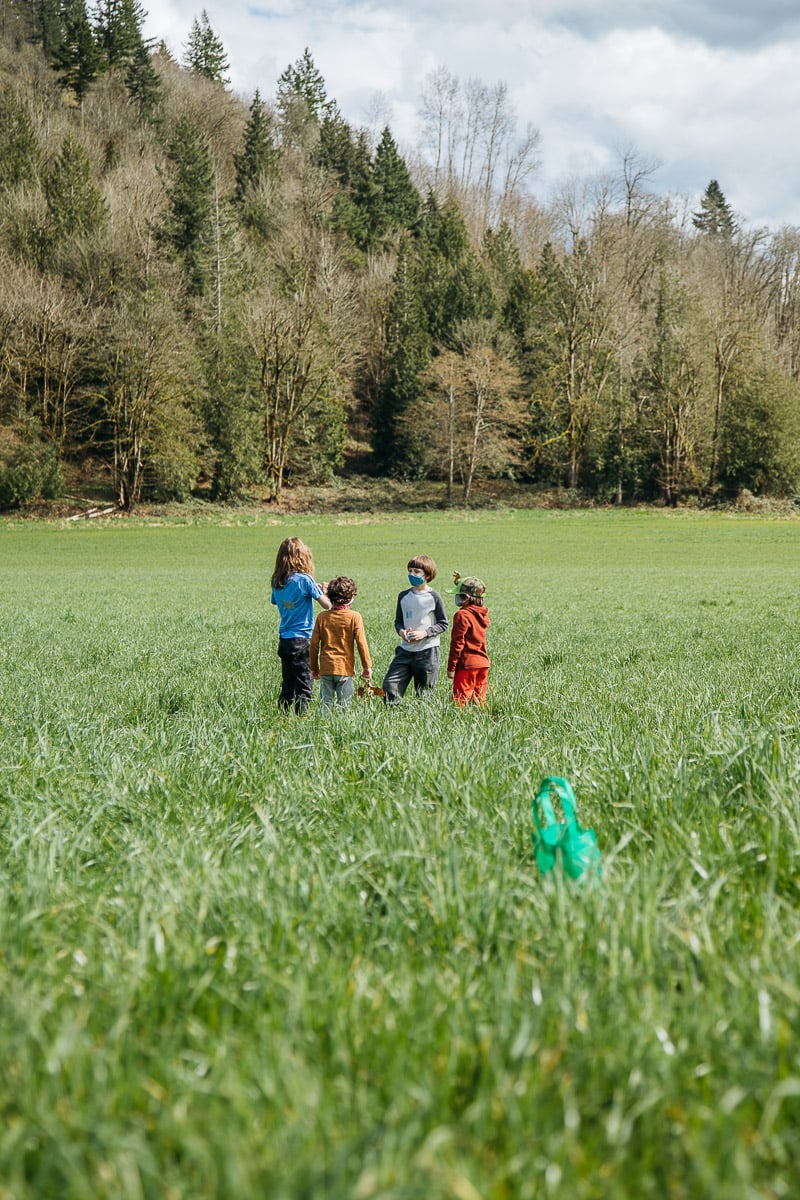 "April, dressed all in its trim, has put a spirit of youth in everything." ~ William Shakespeare
What's Happening Down on the Farm? 

There's an exciting new project brewing at Rooted NW!

The Snohomish Conservation District asked Rooted NW if we'd like to be part of an experiment to explore growing agroforestry crops in wet areas.  Yes, we would! Beginning this spring, we will work with them to test our soil, plan a site layout, and document the pre-planting site; later this year, we'll plant species known to prosper in seasonally soggy soils.  We are considering  Aronia berry or ornamental willow as the primary crop, with other species integrated for a polyculture planting.  The SCD will help us maintain and monitor the planting for three years, during which we'll conduct market research and add to the body of agroforestry knowledge here in Snohomish County. When it's all said and done, Rooted NW will inherit a great start to a perennial polyculture planting area. A win-win for all!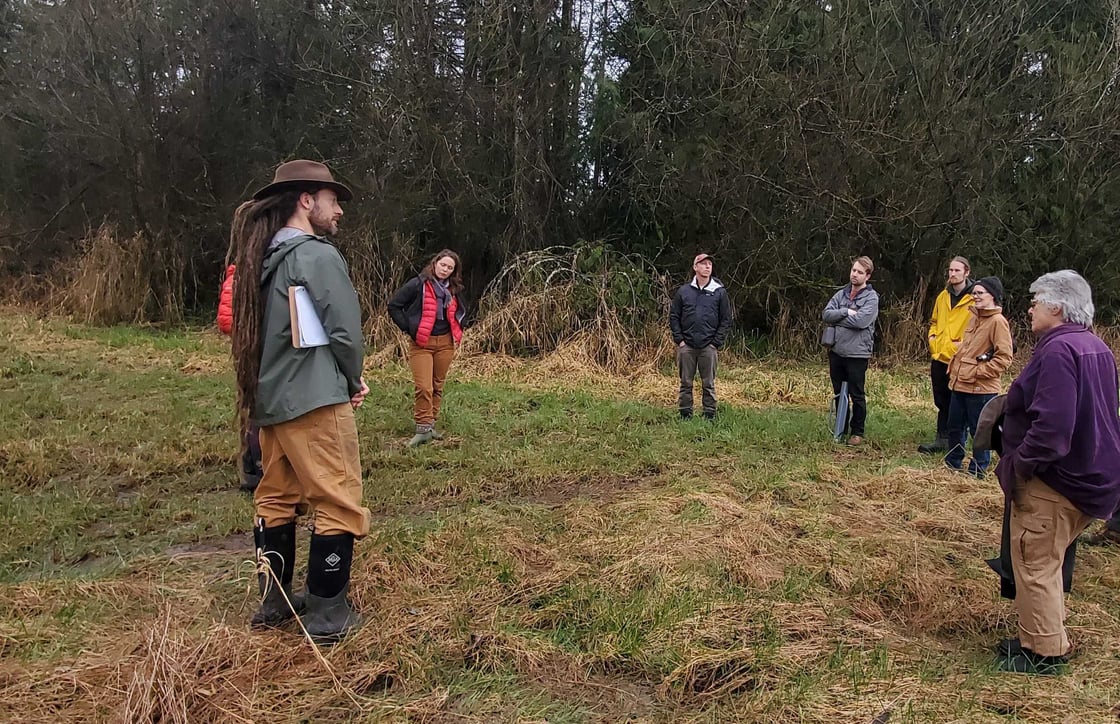 SCD site visit at Rooted NW, March 2022
What is 'Agroforestry'? Agroforestry is the deliberate integration of trees and shrubs into farming systems. It can include integrating parkland and wood pasture, hedgerows (common in the UK and Europe, but less widely used in North America), or newer systems like contour planting and silvoarable cropping – a method of growing alleys of productive trees among arable crops.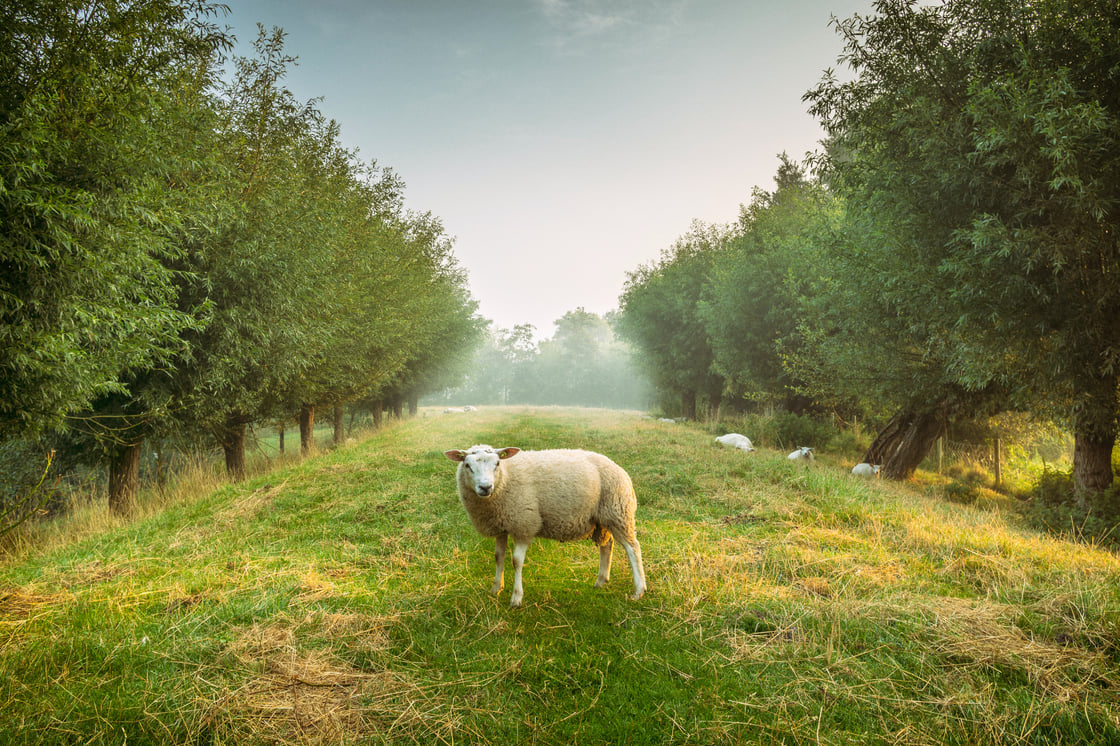 What are the benefits of agroforestry?enhances farm productivityincreases wildlifeimproves soil healthboosts livestock welfaremanages water flow contributes to climate-change mitigation. Systems can be designed to avoid the potential trade-offs that occur in many modern farming systems between food production and public goods like clean air and water. It's a benefit for both farming and the environment. Read more here.
Meet a Member Meet Mindy.

Mindy is a retired volunteer firefighter/media, animal lover, and motorcycle enthusiast  among many, many other things. While we have members who follow all sorts of diets, Mindy chooses a plant-based diet.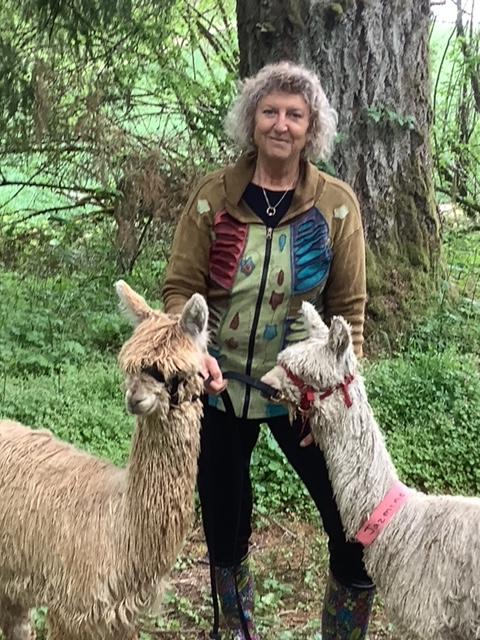 "My household's decision to eat a plant-based diet comes from a three-fold awareness.  We were introduced to this lifestyle while on a journey to live well with cancer. The documentary THE GAME CHANGERS illuminated the health benefits for humans and the environment.  Combining fasting with a plant-based diet beneficially lowered cancer markers, strengthening our commitment. The awareness that the climate crisis was speeding up thanks in part to methane gas from feedlots and the destruction of rainforest land to further grazing empowered us to take the step to eat-plant based as a small yet radical step.

Always a lover of animals, I came to the personal realization that if I could not face the death of an animal whose meat I ate, then I needed to re-examine my choices.  I came to enjoy several Kunekune pigs living in the neighborhood near Rooted NW land who come running like pet dogs.  While I recognize not everyone will share and make this decision, those pigs supported my choice! These factors, along with such wonderful vegan choices now available, strengthen my choice towards health of the planet, my own well-being, and that of the creatures who so delight me."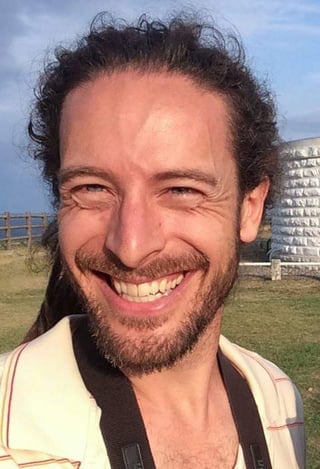 Permaculture Dave says: "Include some peas in your spring planting for soil-nurturing benefits! "Not only do peas cover the soil to prevent erosion, but they also boost soil nitrogen levels by drawing nitrogen gas from the air and storing it in the roots. For this reason, peas are often included in cover-crop formulas to act as as green manure, meaning plant-based organic material vs animal waste. "Peas are very easy to grow, but their growing period is limited to cool weather. You can harvest green shoots in just 3 or 4 weeks to add to your salad or stir-fry, or harvest the mature pea pods in a few months for enjoying as nature's candy from the garden." 

Top tips:
– To speed germination, soak seeds in water overnight before planting.
– Sow seeds 1 inch deep and about 2 inches apart. Don't thin.
– Plant rows 7 inches apart.

Dave Boehnlein – Rooted NW Member and Permaculture Author/Educator
New Members & Explorers 

In March we welcomed two new member households, John and Diane! Greetings as well to our two new explorer households, David & Emma and Janet & Marsha.  Although we are almost full, it's not too late to get involved! We are actively seeking farmers. This 30-minute video outlines our agriculture vision and describes how we plan to combine co-housing with community-supported agriculture. Please watch and share! We are also adding folks who are not farmers to an "interest pool" in case spots open in future.