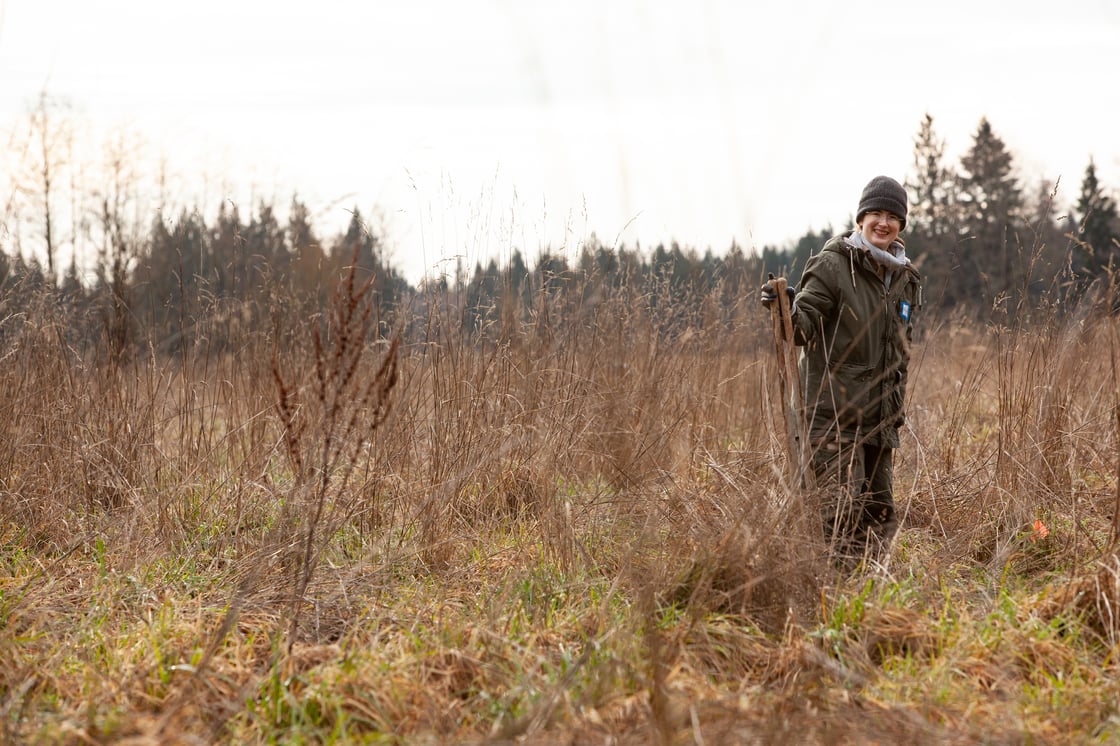 "In March winter is holding back and spring is pulling forward. Something holds and something pulls inside of us too."
~Jean Hersey~
What's Happening Down on the Farm? Our monthly work parties are more than work — they're party, too! — and a key ingredient for "community (social) glue." We get together on the land and fix, build, clean, and measure, and, best of all, we do it together. Here we are at the first one of the year, on a surprisingly beautiful day. We cleared blackberries, measured groundwater, fixed holes, built a door, cleared more blackberries, measured the barn for use as a provisional common area, sorted a huge junk-glob into useful and haulable piles, and … cleared blackberries! Then we had a lovely potluck dinner with all sorts of yummy goodness and stood around the fire pit basking in the glow of food, land, and each other.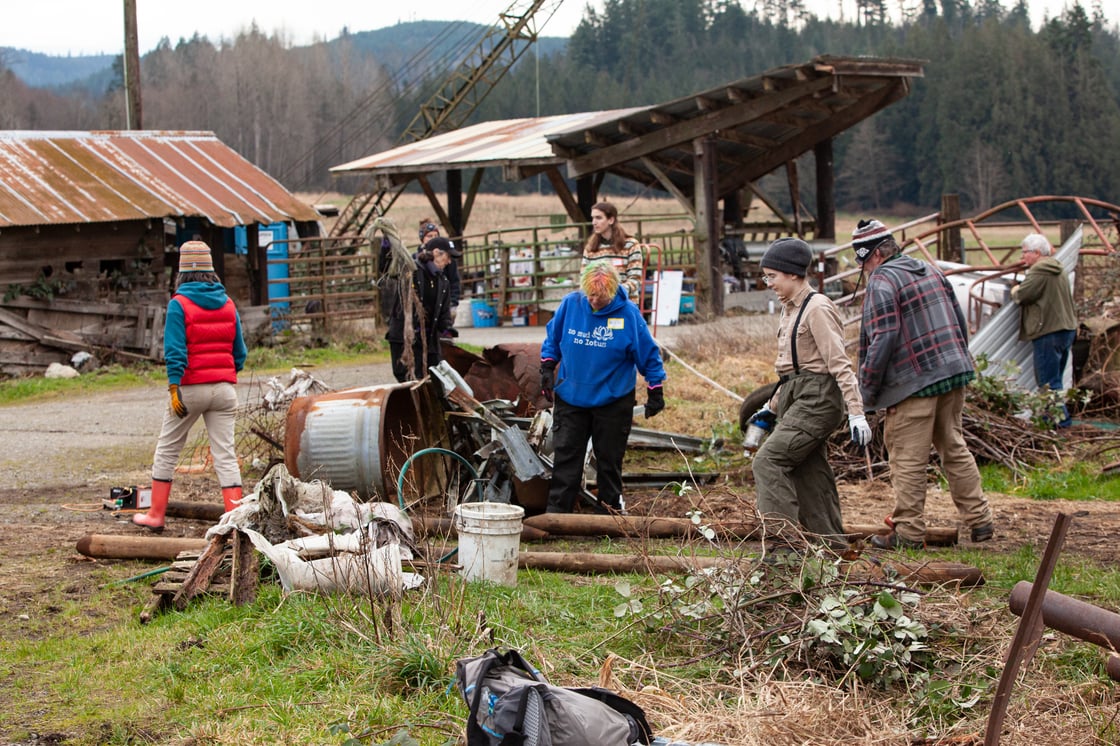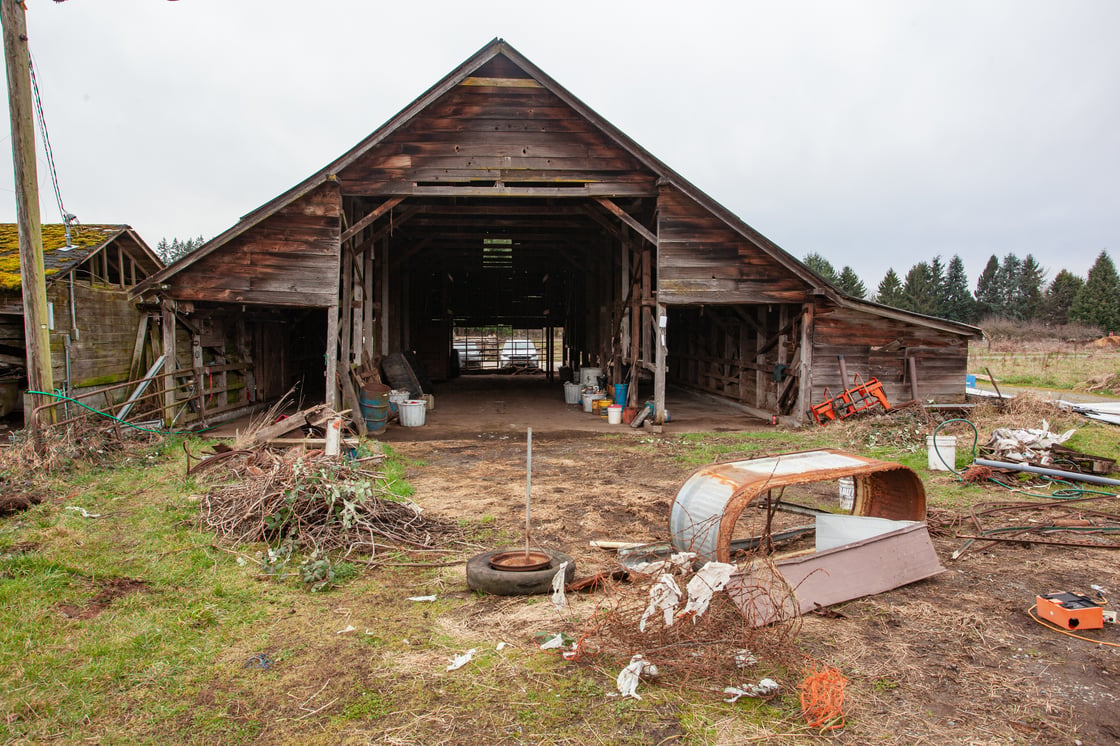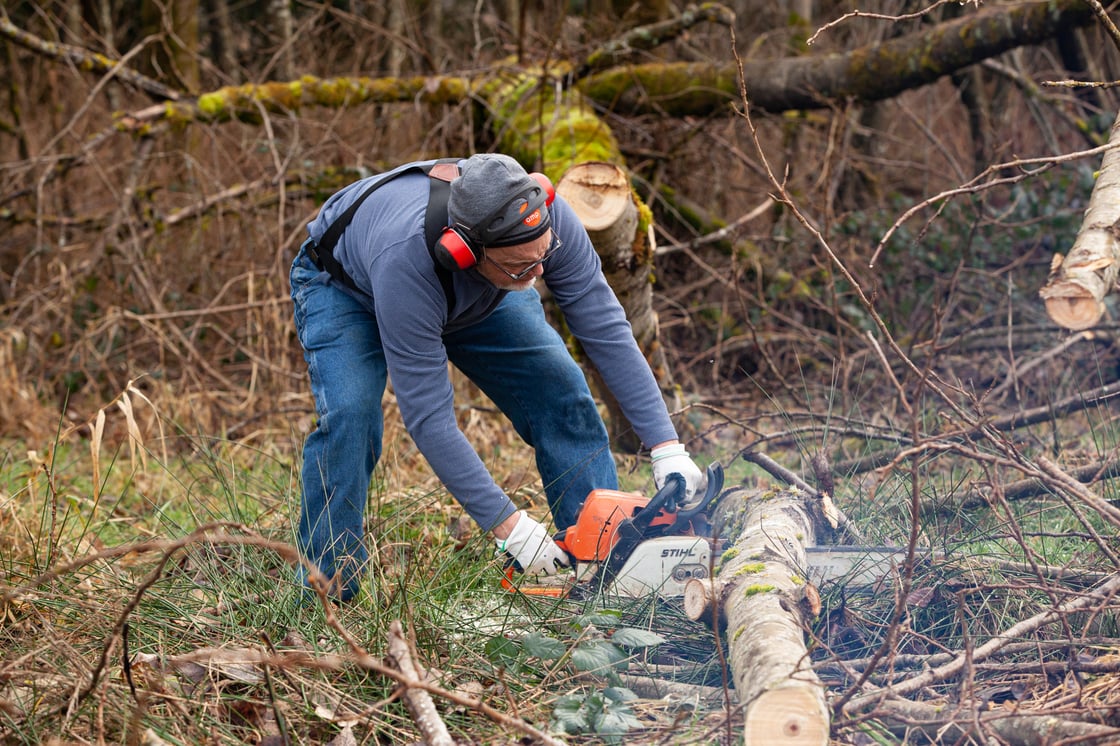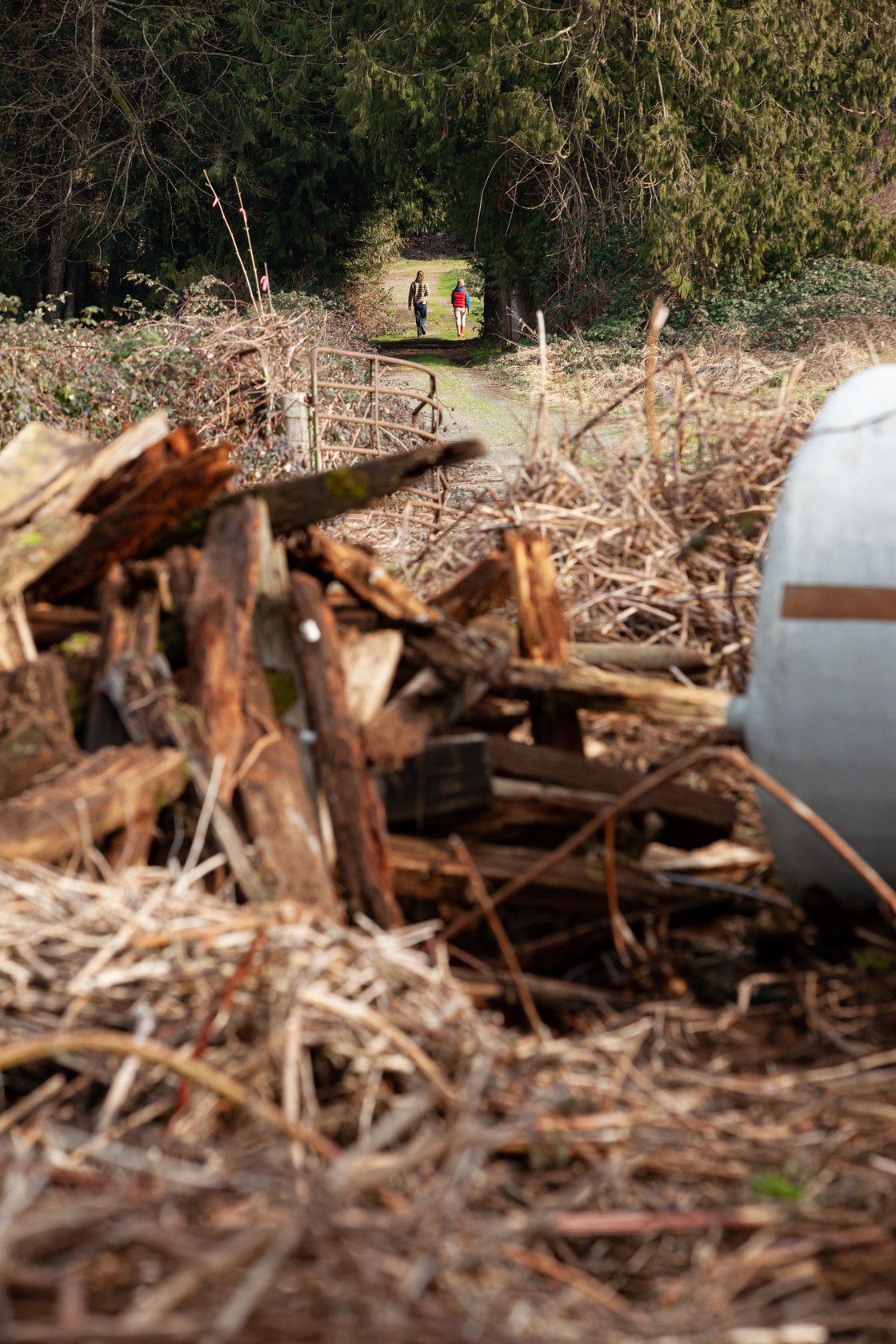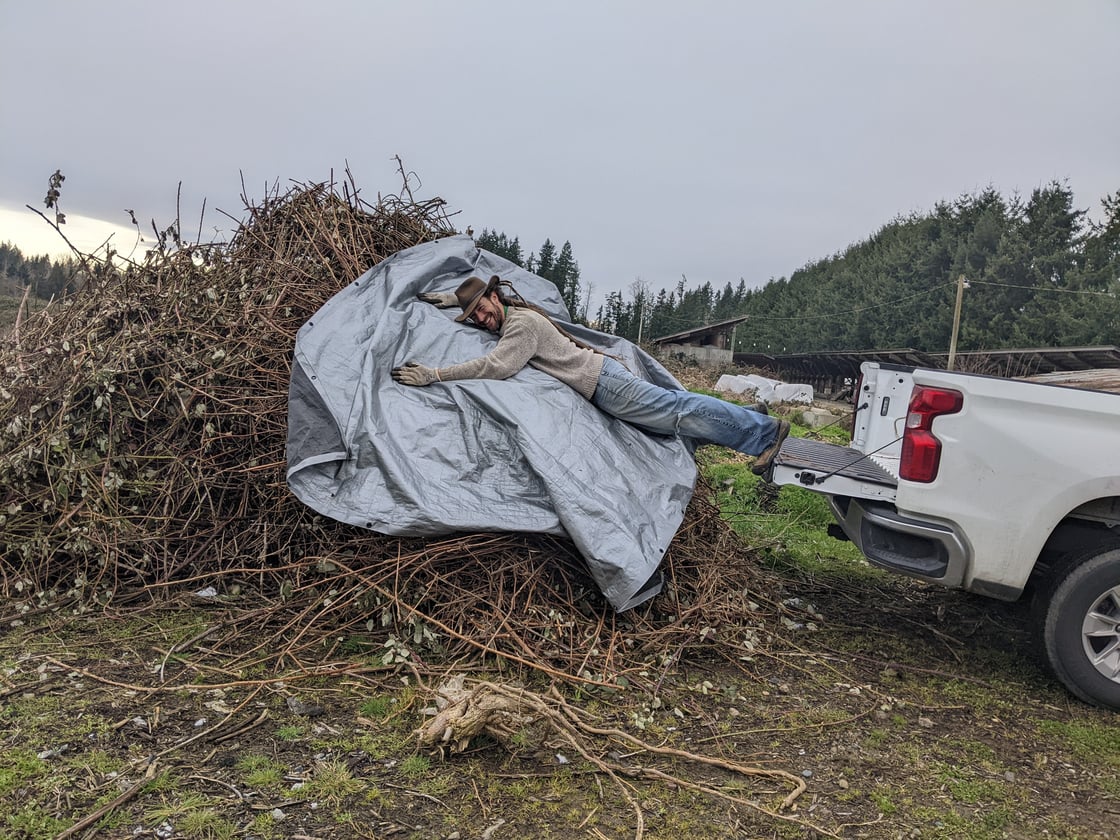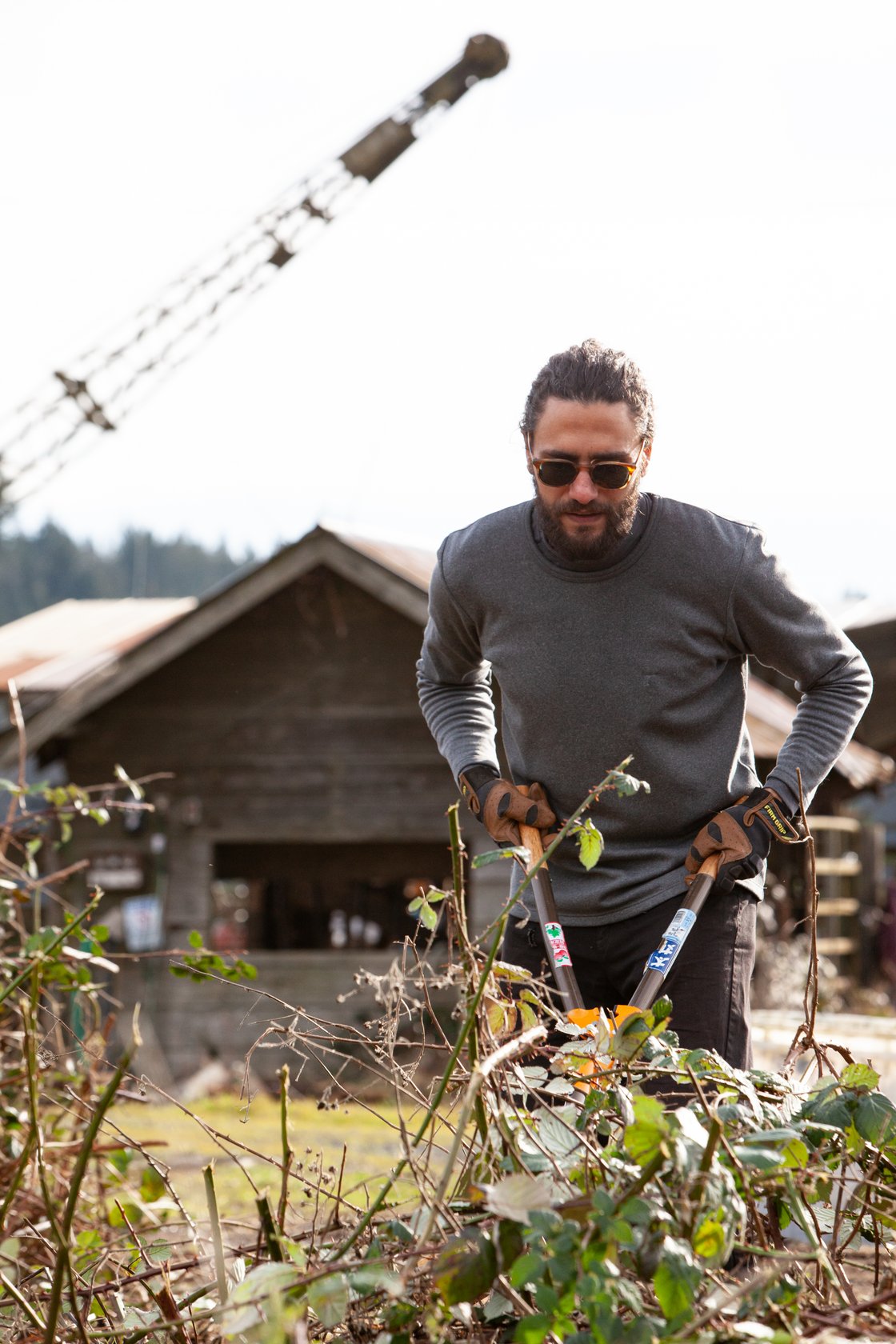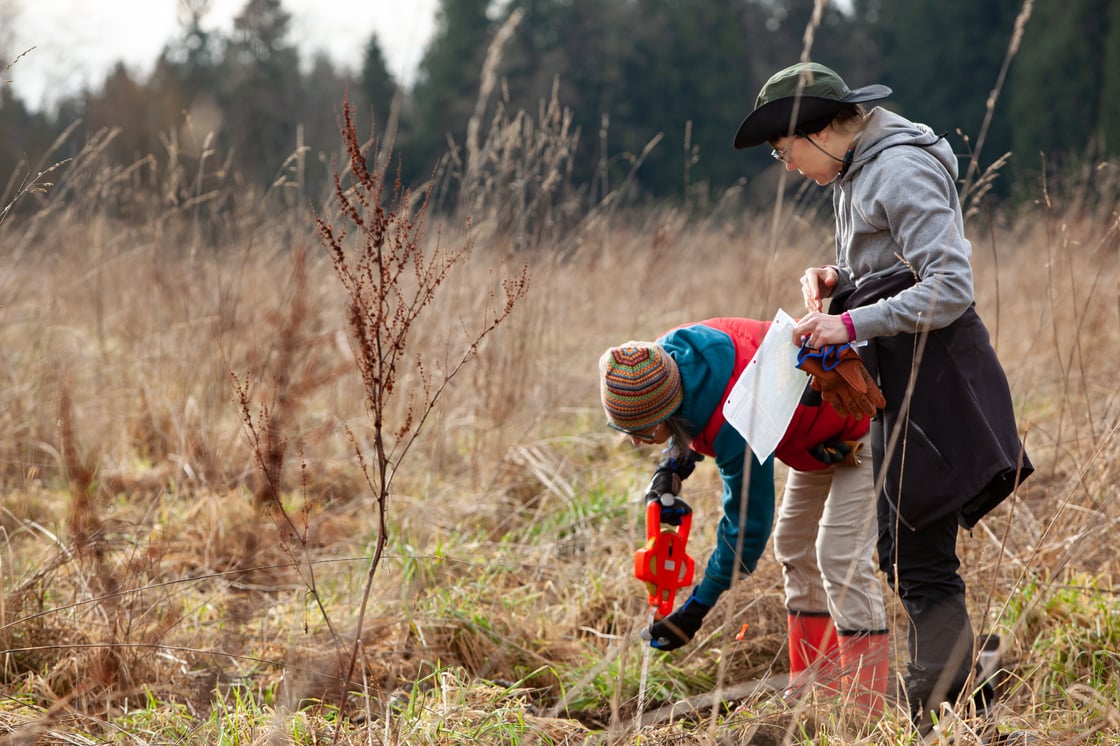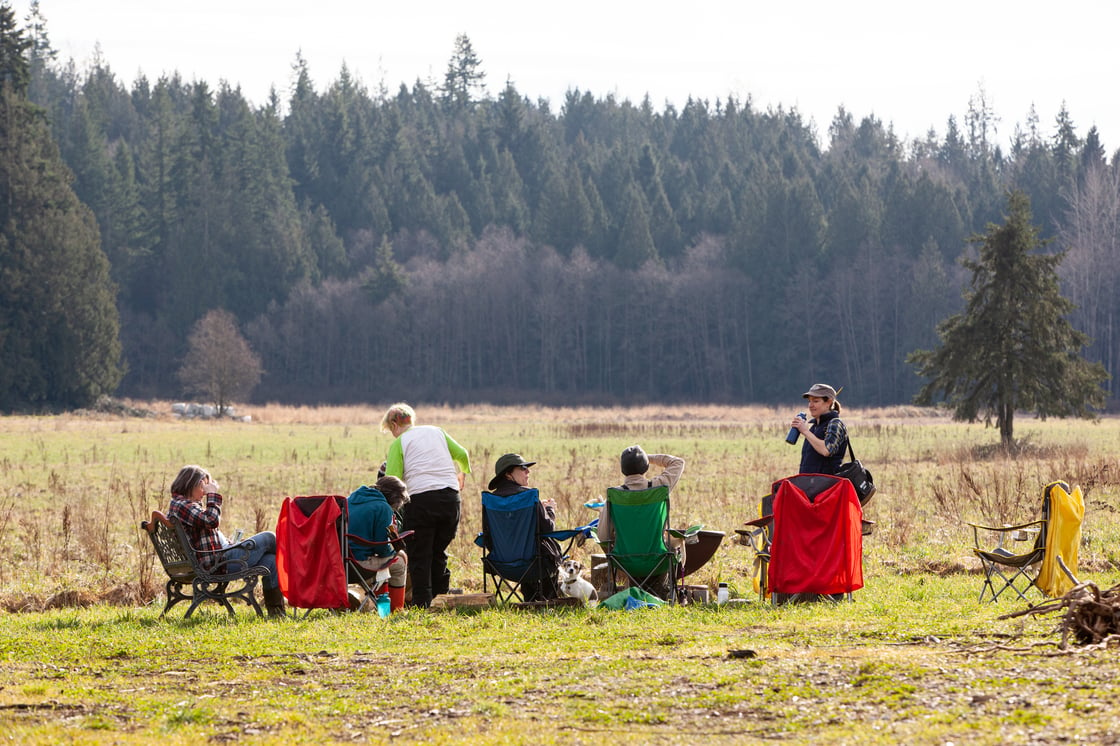 Meet a Member: Jake
Jake's vision is to start Rooted NW Ferments using farm "seconds" from Rooted NW farmers as well as other local organic sources to feed a CSA-style subscription program that would include jarred vegetables (kimchis, krauts), beverages (kombucha, kvass), and fresh bread (sourdough)!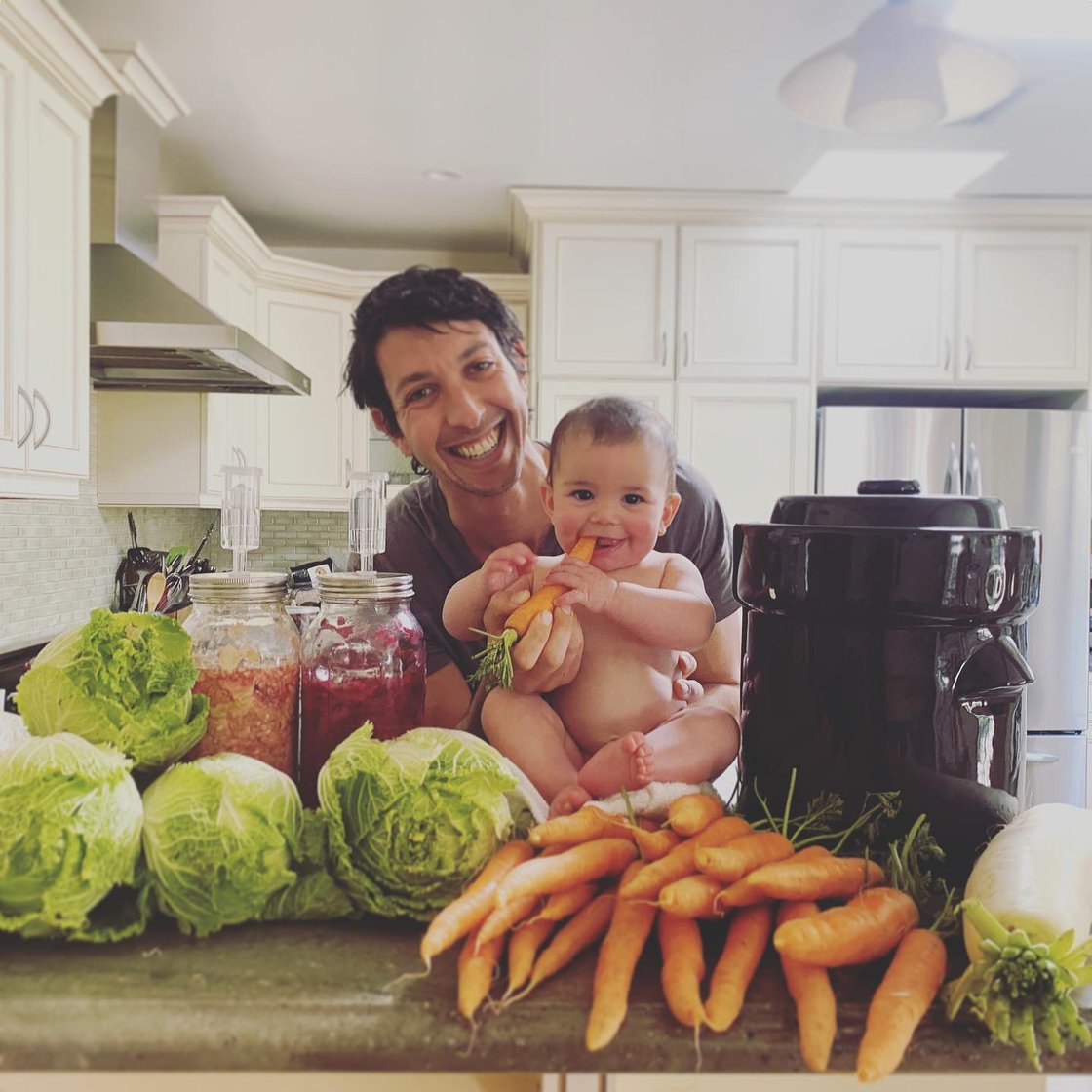 "Fermented foods are more digestible and nutrient-dense, add value to otherwise non-saleable farm produce, require less refrigeration, and stay viable longer than other prepared foods. Plus, I love making them! It's like having a science project on your kitchen counter."
New Members & Explorers New members in February? Yes, indeed! Welcome to the Rooted family, Kim, Chelsey & Adam, and Sonia & Devin. We are so excited to have you on board. And welcome to our newest explorer Jessi as well! We are almost full and plan to prioritize farmers and move others interested in becoming explorers to a waitlist for now.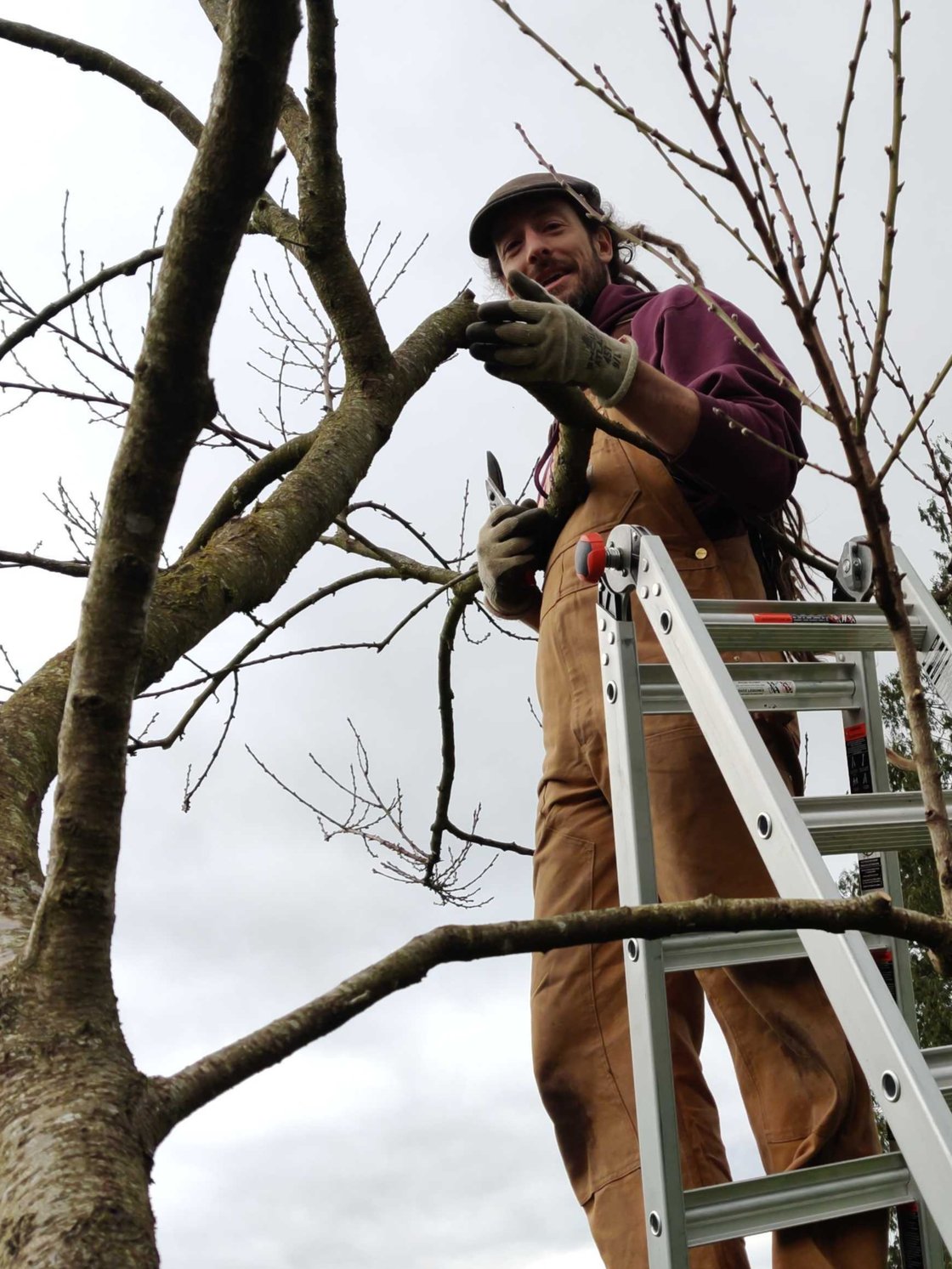 Permaculture Dave says: "Pruning fruit trees is a near-perfect blend of art and science. This is a great time to learn and practice. If you inherited unkempt fruit trees with your property, you can get started on restoring them now. Just make sure you only remove a max of 25% of the living branches per year (your pruning budget!). That means restoration often takes place over several years.  If you're not sure where to begin, remember the four D's: "dead, damaged, diseased, and deranged" (branches that are crossing, rubbing against each other, pointing straight down, etc.). Beyond that, lots of organizations offer pruning classes this time of year. Even YouTube can give you some excellent advice. Happy pruning!" Dave Boehnlein – Rooted NW Member and Permaculture Author/Educator