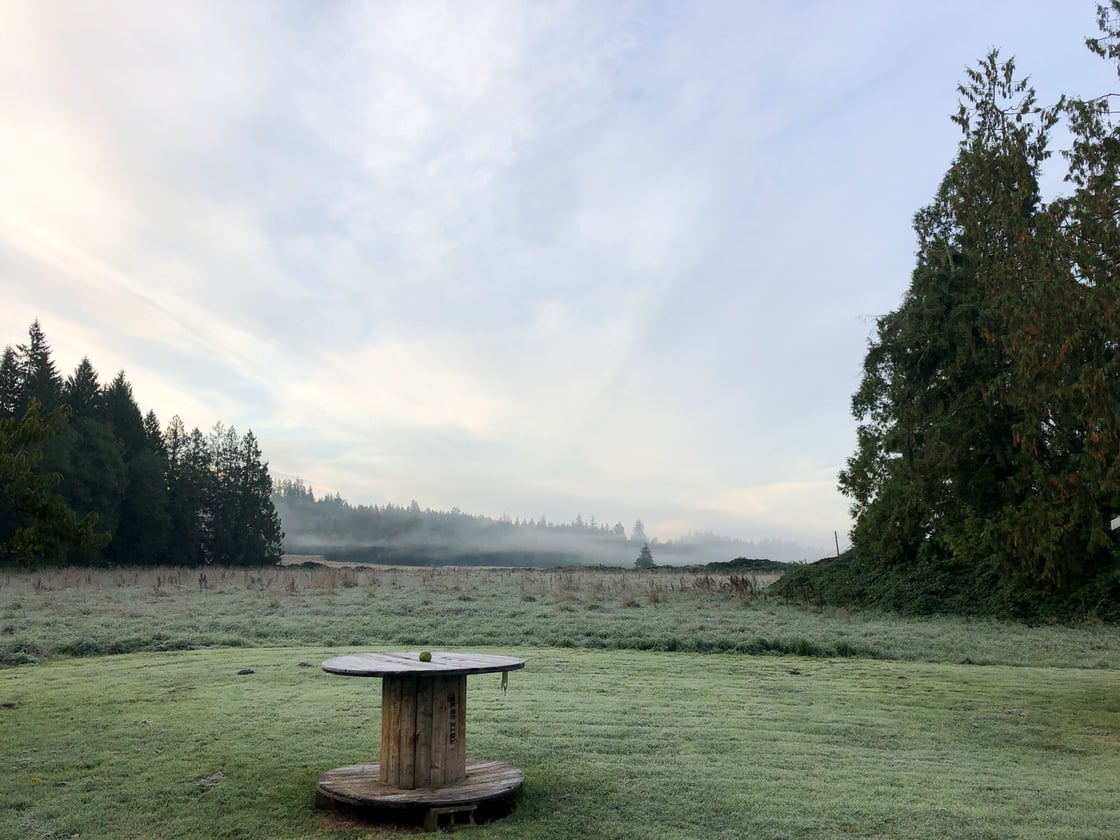 "Just another cold, misty morning inviting, "Want to go again?""~ Mary Anne Radmacher
What's Happening Down on the Farm 

Autumn has firmly settled over the land, and the fields shine with seasonal damp and cooler light. Besides continued cleanup, we're "observing and interacting" with the land – the first principle of permaculture. It's a beautiful time of year that reminds us that by taking the time to engage with the land and interact with the rhythms of the seasons, we can design solutions that suit both us – those who intend to farm – and the land itself.  

A Call for Farmers… 
As stewards of these 240 acres, one of the key reasons we have chosen to develop an agrivillage is that we recognize that making a living in sustainable, organic agriculture is not easy. Farmland is expensive and hard to come by. Farming has high start-up and equipment costs, especially taking into account the time and risk required to develop and refine a regenerative system. Going it alone, day after day, can feel like a grind.  

But imagine if…
• You were an owner in the land you farmed, with the ability to expand (or reduce) your acreage based on your evolving needs.
• You could run your own ag business but also work in close proximity to a variety of regenerative farmers eager to collaborate and share ideas.
• You lived where you worked, supported by a community that understands the challenges of farming and is committed to the long view — allowing you to take risks.
• You had the opportunity to form labor, marketing, and equipment coops with your neighbors, maximizing the efficiency of every dollar you spend on your business. 
• You were surrounded every day by a loving, intentional community rooting for you to succeed and helping make your life better in myriad small ways.

Our vision is that RootedNW will be a diversified farm incubator fostering innovative new agricultural enterprises. The farmers who get involved will shape and realize that vision. If you have an ambition to work the land (or know someone else who does) and our vision appeals to you, click here to email us so we can answer your questions, arrange a visit to the land, and continue this conversation.

And check out our new video on our Facebook page!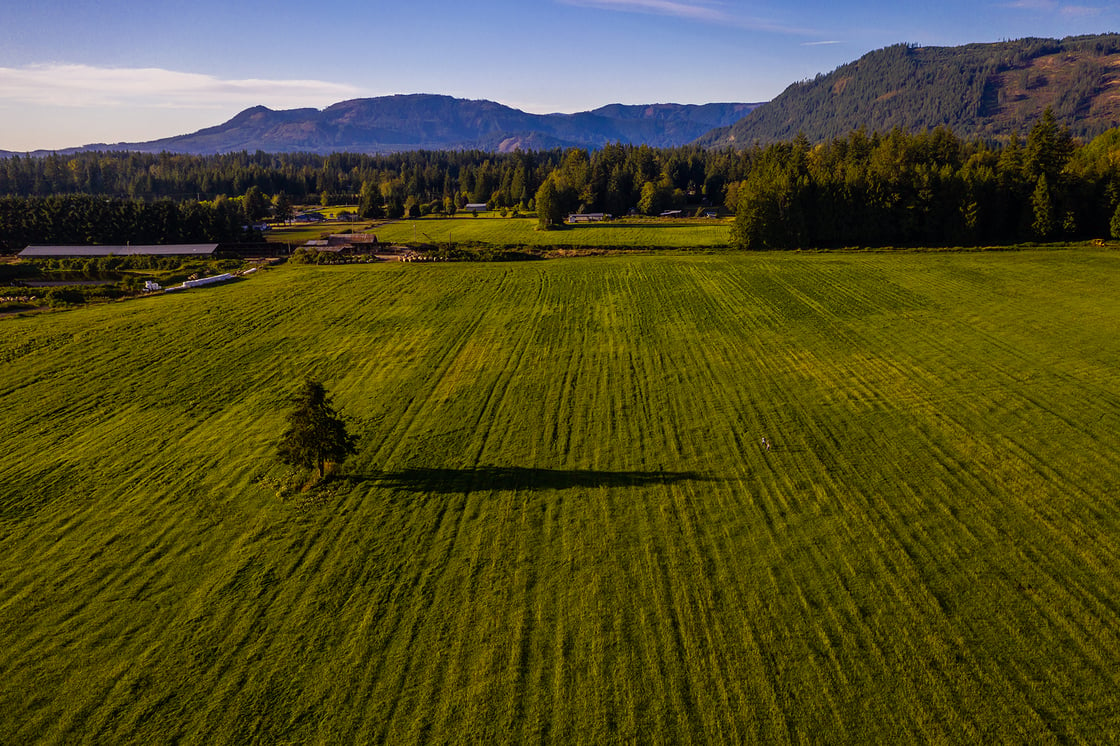 Meet a Member! 
Meet Susan. Susan loves the idea of making something useful from trash! Given that food waste in landfills is a big methane issue, and Susan's core value is to reduce greenhouse gasses, creating a composting business at Rooted NW is a natural fit for her.
"I love the idea of sequestering carbon from the atmosphere and sinking it into the soil- a win win for humans and soil microbes! I hope to collect food scraps from the local community (the nitrogen source), mix them with a local carbon source (like wood milling by-products) and supply our farm and community at large with high quality compost that can be used in organic farming.  (No sewer sludge or persistent herbicides allowed – earth care and people care.) I've tossed around several names for the composting business. My two current leading contenders are –  'Taking Root Compost'  or 'Rot-On! Compost.'"
We might propose the name 'Rotted NW'!
New Members & Explorers 
We have at least two new member households in the pipeline for November, and welcomed a new explorer family in October (welcome Barak and Sara!) 

Curious about community living? Join one of our Zoom info sessions to learn more and ask questions. This month we have sessions on  Wednesday, Nov 3rd, 6-8pm PST, or on Saturday, Nov 20th, 1–3 PM PST. Sign up here.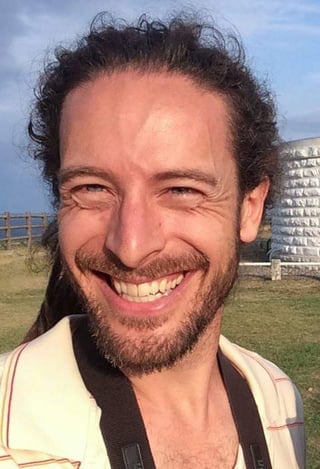 Permaculture Dave says: 
"Fall is in full swing and that means tree planting season! For those of us with mild winters, we can plant trees from Oct-Mar. One of the benefits of planting in the fall is that you get a whole winter's worth of root development to fuel spring growth, and you can get them in the ground before things get too wet. Some species do prefer to be planted in the spring, however, so do your research. Also, for those of in colder climates where the ground freezes solid, you would want to fall plant earlier (Aug-Oct), so this will be a good thought for next year." 

Dave Boehnlein – Rooted NW Member and Permaculture Author/Educator