We've got two new babies to celebrate this month — one mechanical, and one human. Meet our new 2018 Kubota tractor! Honoring our commitment to be good stewards of our farm, we recently purchased this mid-sized utility tractor, aka the Snazzy Orange Beast — our very first major piece of farm equipment. We plan to put it to good use doing things like turning compost, moving hay bales, and working to manage our forests. We'll also use it to mow fields and brush to keep woody invasive plants and brambles at bay and reclaim pastured areas. What should we name this new baby? We want to give it a fitting name — if "Snazzy Orange Beast" doesn't do it for you, send us your better ideas! There are no prizes, but if your name idea is picked, you get bragging rights for life. Email your suggestions to rootedquestions@gmail.com.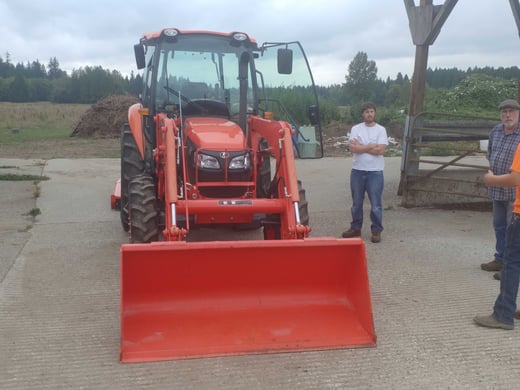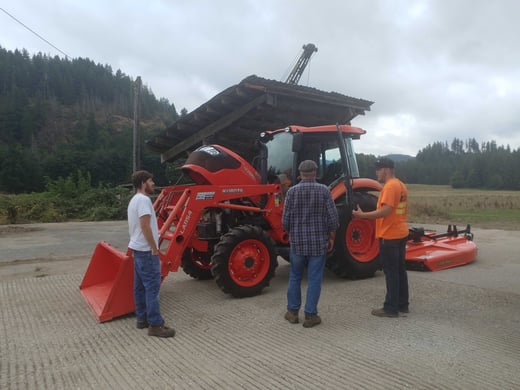 As for the other baby  —congratulations to members Jake and Julia on the birth of their first child! Maeva arrived on August 7th, weighing  in at several tons less than the Kubota. While they were getting ready for Maeva, the new parents let their garden go wild for a couple of weeks. Baby-sized squash, anyone?! Maeva is the first Rooted newborn,  but we look forward to more as we grow into a multi-generational community. 
Meet a Member!
Meet Marshall. Marshall would like to create a makerspace — a community workshop where multiple crafts and trades live under one roof. Together, we bring techniques and tools, we teach each other, we share what we have. Not DiY, but DiO: Doing it Ourselves! This is a makerspace.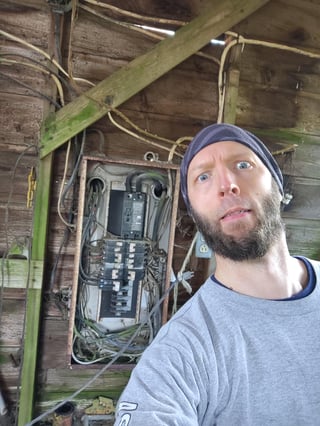 "In time, workshops like this become an expression of the creative endeavors of their community, a synthesis of interests and values. I see amazing capabilities arising from the needs and opportunities of our larger ecovillage endeavor: Blacksmithing to repair tools and invent specialty solutions, pottery to cache water and protect plants, lumber from our trees to build furniture and outbuildings. When our workshop roots are deep, we can open our doors to offer education, assistance, and inspiration. Evolving creativity will surely ensue. All of our creative endeavors — practical, experimental, and artistic — deserve to be sown and cultivated in a fertile place for creation: the Rooted NW Makerspace. If it be pleasing, Square Root!"
---
New Members & Explorers Update
After a very busy few months, in August we slowed our pace a bit. While we didn't confirm any new members this month, we have several in the pipeline. We also welcomed five new explorer families! 

Curious about community living?
Join one of our Zoom info sessions. This month they will be on Sunday, September 12th (1-3 PM PST) and Saturday, Sept 26th (1–3 PM PST.) Sign up here.
---
Permaculture Dave says: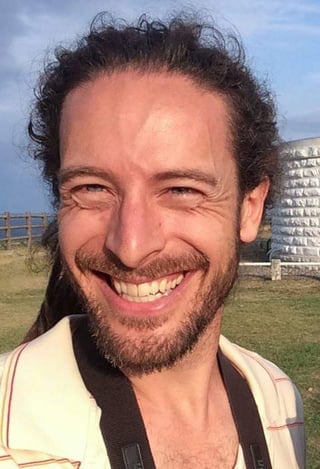 Permaculture Dave says: "The season of abundance is in full swing! Tomatoes, plums, berries, and more! That means it's time to prepare for the leaner times of the year using dehydration, cold storage, freezing, and canning. If you live in a place with a hot summer climate and you're a canner, you probably realize how unpleasant it can be to process lots of food on the stove when it's 90 degrees out. Consider making an outdoor kitchen for your canning operations. Even a temporary canopy and outdoor stove can be awesome for keeping your house cooler while still making the most of your summer harvest." Dave Boehnlein – Rooted NW Member and Permaculture Author/Educator
---
Join us!If you want to learn more about how we're combining co-housing and regenerative agriculture to create a dynamic new community in Arlington, Washington, sign up for an info session or subscribe to this newsletter at rootednw.org. And be sure to check us out on Instagram and Facebook.